When you are looking for a beautiful piece of jewellery, do you consider how the minerals and gemstones were sourced? Are you aware if the mining processes were respectful to the local environment, and if the people who mined for these materials were treated fairly, and given safe working conditions? It's easy to overlook these when we just see a beautiful finished product, but sadly, many gemstones and mineral resources (including oil) are extracted in a conflict zone, and sold to perpetuate war – funding warlords and insurgents. These are known as conflict stones.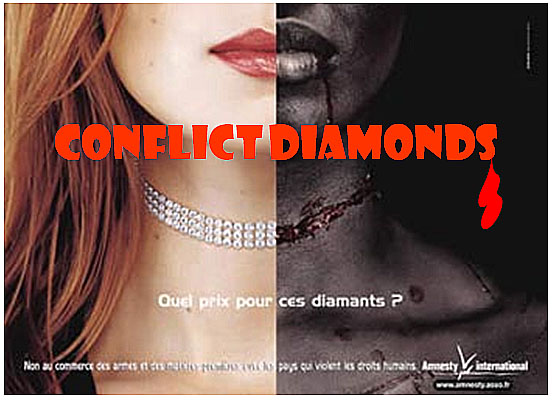 Wolf & Zephyr are very conscious of this issue, and they ensure that their sterling silver, gold vermeil, 14ct gold is ethically sourced, and that only conflict-free gemstones (moonstone, topaz, turquoise, emerald and diamonds) from India are used, where they create beautiful pieces in the ethical workshop. Before I talk more about the stunning designs from Wolf & Zephyr (and share an exclusive discount code), I wanted to share more information about conflict minerals, and why we should avoid them.
The Democratic Republic of the Congo, one of the most mineral rich places in the world, is home to the world's deadliest conflict since WWII, and began as a result of ethnic tensions, political strife, and land rights. However, this conflict has evolved into a conflict of profit, which is fuelled by the mineral rich mines. Eastern Congo has a wealth of minerals including Tin, Tungsten, Tantalum, and Gold. All of these minerals are integral parts of the electronics we use on a daily basis, including mobile phones and laptops. Unfortunately, over 50% of the mines in eastern Congo are managed by rebel and militia groups, who use rape and cheap child labour in order to control populations, often forcing people off of their land. The armed groups require high taxes to enter the mines and thus make even more profit off of the minerals. Much of the profit that is made from the minerals is used to buy arms that further perpetuate the conflict in Congo. Child soldiers as young as 10 years old are given AK-47, where they are initially used as soldiers to take over the mines, before being forced to work as slave labour in un-humane working conditions.
The gemstone industry is in need of much improvement, but there are several ways to source ethical resources. Lab grown gemstones, recycled gemstones, and finding resources with traceable supply chains, illustrated by supplier documentation. As a brand it's extremely important for Wolf & Zephyr to reduce harmful impacts to the environment and ensure the safety of children and the planet. So you can be assured when buying from them, you are not causing harm. The efforts they are making to preserve our natural resources have a global impact.
Designing with a conscience, the brand also source recycled sterling silver and gold, and use eco-friendly packaging throughout every process. This beautiful Tibetan Cross necklace is just one example of the stunning pieces they have on offer, and you can wear them guilt free. I've had so many compliments when wearing this piece, and I've recommended Wolf & Zephyr every single time. All of the designs you see are hand designed, with compassion and love.
Wolf & Zephyr are members of 1% For The Planet, which supports WWF-UK, Tree-Nation and Plastic-Free Me, who are doing an amazing job in addressing important environmental and sustainability issues. Every purchase you make, you can be assured that 1% goes to preserve the environment.
I've bagged an exclusive discount code just for my readers. To get 10% off, use my unique code – MonsoonOfRandom.
Human rights activists have increased calls for jewellers to boycott gemstones mined in Myanmar, which are funding the country's military. By continuing to use gemstones from the area, campaigners argue, high-end jewellers are funding the ethnic cleansing of Rohingya Muslims by the Burmese military. The campaign has already seen some successes. Cartier pledged to stop buying gems from Myanmar in December 2017, and gemstone exports from the country fell 65% the same financial year.
To be confident in the ethical reputation of a gemstone supplier, choose companies that can illustrate traceable supply chains. Suppliers can do this by providing documentation such as images from the mines, cutting facilities, disclosure certificates, mining licenses, and being able to confirm that they visit the mining sites and gemstone cutting sites. Creating an open dialogue can change the industry. Consumers have power.
Thank you so much for reading this article. Please reach out if you have any questions.
Processing…
Success! You're on the list.
Whoops! There was an error and we couldn't process your subscription. Please reload the page and try again.
Wolf & Zephyr sent me this product free of charge, for review purposes. All opinions are my own. A purchase through the link using the 10% discount code will result in me earning an affiliate reward.